We care a lot about our customers here at Holmes Honda, and we want to make sure you are safe on the road in all weather conditions. Your tires are the only element of your vehicle that actually touch the ground. Having worn tires is the leading cause of decreased fuel economy, and is also the leading cause of accidents in inclement weather.
We encourage you to bring your vehicle to our service center in Shreveport, Louisiana to have our certified technicians check the tread and wear on your vehicle's tires. We have created the chart below to better help you understand just how worn your tires are. Check out our parts and service specials, and give us a call at 318-212-1200 to schedule your service appointment today! You can also schedule online, or come in and see us at 1331 E. Bert Kouns Industrial Loop in Shreveport, Louisiana! We look forward to taking care of you.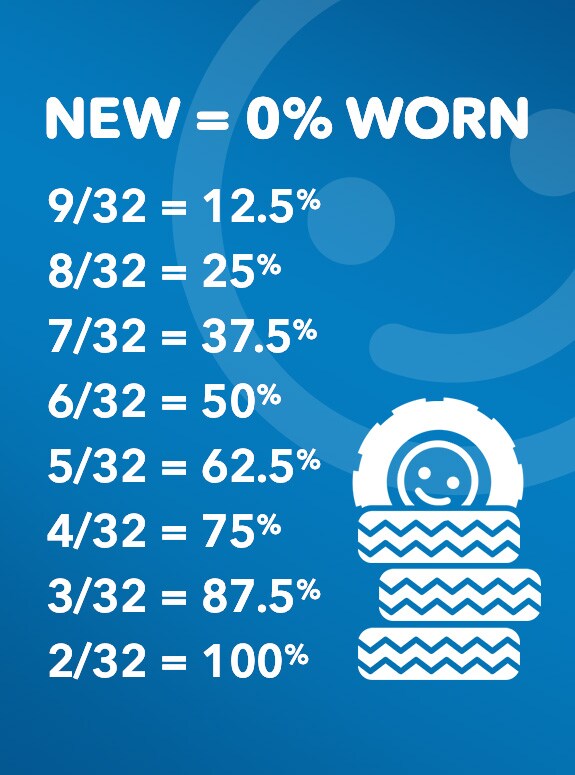 What are the benefits of Original Equipment Tires?
Original Equipment (OE) Tires:
Extensively tested in the lab, on the track and on the road to guarantee that the tires provide the right balance of wear, performance, fuel efficiency and comfort
Developed by Honda engineers who work closely with the (OE) tire manufacturer to help develop a tire that optimizes all of the performance qualities of your vehicle
They undergo an exclusive Honda development process with testing to guarantee the same level of performance
Help your vehicle attain the original performance characteristics to maintain the enjoyment you have while driving your Honda
These are the only tires Honda recommends for your vehicle