Meet our Salesperson of the Month: Seth Pitre!
We would like to congratulate Holmes Honda's August Salesperson of the Month , Seth Pitre! Seth Pitre has been here at Holmes Honda for 2 years and in those 2 years he has achieved so much! His hard work and dedication to the company has definitely shown! Holmes Honda is super happy to have someone like Seth Pitre who loves to make sure his customers leave with a smile! We were able to catch him for some questions to help our customers get to know him a little bit better!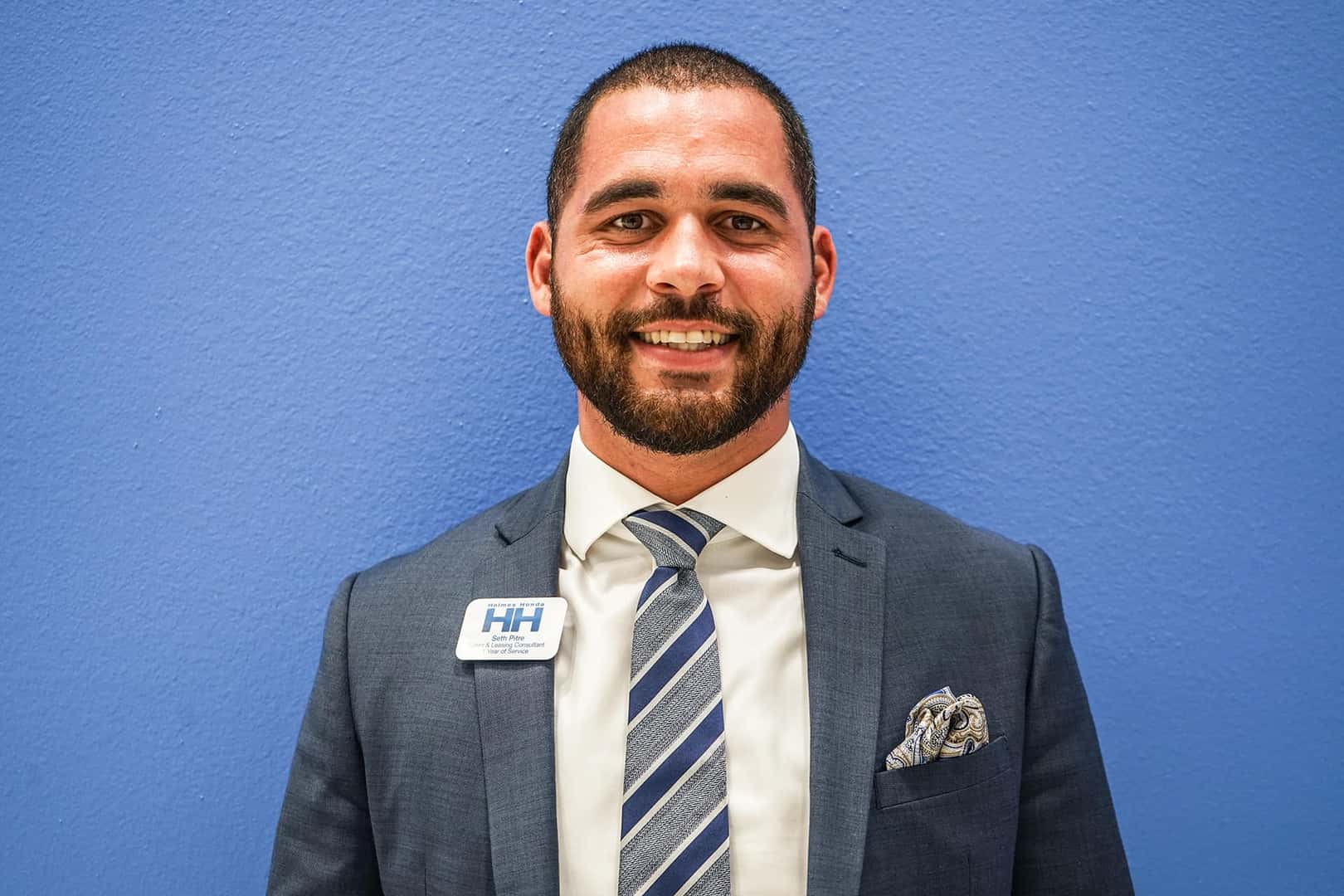 Q: How long have you've worked in the automotive industry?
A: 2 years
Q: What is your favorite thing about being a salesperson?
A: Being able to help people and building friendships with all of the customers I get to serve.
Q: What made you choose Holmes Honda?
A: The training, I started selling at another dealership (for only 4 months) and didn't know anything about selling cars and they just threw me out there. I heard how good the training was at Holmes Honda and from the moment I walked in I could see how professional the atmosphere was. I knew then that I was at the right place!!
Q: Name one thing you can't get through your morning without?
A: COFFEE
Q: Any routines you do before you come to work?
A: I get my 3 year old ready for school. That pretty much consumes my mornings haha
Q: Daily routines you do to start your morning at work when you arrive?
A: When I get to work I walk the lot to see what vehicles we sold the day before and also check to see what vehicles we took in on trade. I then go to my computer to check my calendar to see what I have scheduled for the day then get ready for our morning training.
Q: What does it mean to you to be the salesperson of the month?
A: It's the greatest feeling in the world knowing for that month you performed at a peak state and you were the best salesperson at the store. It's so rewarding to see the results of your hard work!!
Q: What is the most important advice you've gotten that you put into your daily life at work?
A: To be honest with people even if what you are telling them isn't what they want to hear.
Q: What is the most important thing in life to you?
A: My family
Q: How did it feel when you sold your first car ever here at Holmes Honda?
A: It was exciting, nerve racking, and a little bit of fear making sure I did everything correctly. There isn't a feeling like it in my opinion!
Q: What is your favorite thing to hear from a customer?
A: How much they loved working with me and that it was the best car buying experience they've ever had. There is nothing more rewarding than to receive that compliment!
Q: What is your goal?
A: My overall goal working at Holmes Honda is to become a manager and to continue to serve customers for years to come.
Q: Do you have any hobbies?
A: If I'm not at work then I'm spending time with family.
Thank you for all you do Seth! We surely do appreciate your hard work you do for Holmes Honda everyday!