Holmes Holiday Food and Hat Drive
Holmes Honda loves the holiday season for many reasons, the main being our holiday drives! We love serving and giving back to our Shreveport-Bossier community that has supported us since 1937. This year we are doing a food drive for the Shreveport-Bossier Rescue Mission's Christmas dinner, as well as a holiday hat drive for our local cancer patients! You can drop off any of your donations at Holmes Honda located at 1331 E. Bert Kouns Industrial Loop in Shreveport, Louisiana!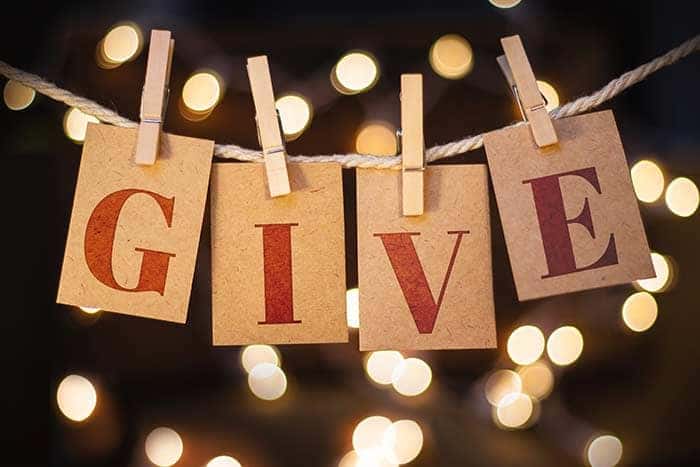 ---
Shreveport-Bossier Rescue Mission Christmas Dinner Food Drive
The Shreveport- Bossier Rescue Mission exists to pursue the passion of Jesus Christ to lift up the hungry, homeless, abused and addicted. Each year, they host a Thanksgiving and Christmas dinner for our local citizens that are in need, and this year they are asking for:
Canned Vegetables (any)
Instant Mashed Potatoes
Bread/Rolls
Sugar
Creamer
Coffee
Chicken Noodle Soup (Specifically for those at the mission who are ill)
A little about the Shreveport-Bossier Rescue Mission
In 1955 Rev. R.G. Jones and a few Christian businessmen founded the Shreveport-Bossier Rescue Mission. The purpose was to provide overnight shelter and a gospel service for men that were passing through Shreveport. The first mission was located at 2016 Texas Avenue for 5 years, and quickly became a sign of help and hope for transient men as well as local hungry, homeless and hurting citizens. As the homeless population began to grow, the Mission relocated to to a larger facility at 2033 Texas Avenue in 1961 and were able to provide additional beds and services. For many years, a superintendent and a secretary conducted the day-to-day operations of the Mission. Many of the leaders and their families lived on the premises and personally provided services to the residents. In 1988, Rev. R. Henry Martin became the Executive Director and a new era began for the Mission. In 1992, the name was changed to Shreveport-Bossier Rescue Mission to reflect the increase of services.
Due to the increase of unemployment in North Louisiana, the need for homeless services continued to grow. To meet the needs of our community, the Texas Avenue facility was expanded and remodeled. A thrift store was established to help finance the mission's work, a Christ-centered recovery program was instituted, and a new 154-bed facility was built at 901 McNeil Street. Staffing grew from 2 to 45 as well to help with the growing need to also help women and families with children. A medical and dental facility was built at the new facility to provide free care to guests, and in 2010 the Mission established its first Women's Discipleship Traning Program.
In 2015, Pastor Larry Otwell joined the Shreveport-Bossier Rescue Mission as General Manager. Prior to the Rescue Mission, he was the owner of Cornerstone Disposal and is currently serving as the Street Pastor for Riverpark Church. In 2016, Pastor Otwell was appointed as Executive Director. Under Pastor Larry's leadership, the Mission has established a full Life Recovery Program. Under the Life Recovery Program, guests are given courses in Christian foundation, essential life skills, addiction recovery and bi-weekly life coaching/case management. Pastor Larry also established the Mission's first Vocational Training Program where guests can learn new skills and establish healthy work habits!
---
Holmes Annual Holiday Hat Drive
Each year, Holmes Honda holds a Holiday Hat Drive for our local cancer patients who are in chemo around the holidays. This tradition was started by one of our very own employees, Tina Oliver. Tina began the hat drive the year she was diagnosed with breast cancer in 2002. It has grown significantly over the last several years, and we enjoy coming together to collect these for her and our local cancer patients! Tina said,"Having been a cancer patient when it was cold outside, I can definitely testify to the importance of having soft hats to sleep in, and of course, wear on a daily basis!" After collecting the hats from employees and the community, Tina takes the hats to local hospitals and lets each patient pick their favorite!
She spoke to the Director of Chemo 101 (a class they provide before chemo starts) and they are in need of:
Soft (warm) hats
Scarves
Gloves (some chemo causes such cold sensitivity that the patient has to wear gloves to reach into their refrigerator/freezer)
Notebooks & pens for the classes
If you would like to donate to either of these wonderful causes, you can drop off at 1331 E. Bert Kouns Industrial Loop at any time! If you have any questions, please feel free to call us at 318-212-1200! You can also reach out to Tina Oliver at 318-212-1302! Thank you for your support!