2018 Honda Accord VS 2018 Toyota Camry
The 2018 Honda Accord is a completely re-designed vehicle from the inside-out! Honda has sold more than 13 million Accords making it the best selling car in America. Accord also has received Car and Driver magazines coveted 10Best awards 31 times. Thats an achievement unmatched by any other vehicle.
Achievements
Accord ranks as the #1 retail-selling midsize car
Accord is the second best-selling retail passenger car overall, surpassed by the new Honda Civic.
Accord outsells all but two SUVS-inculding the Honda CR-V
Toyota Camry
The Camry has been re-designed as well for the year of 2018. Camry has traditionally been the toughest competitor for Accord. The all new- 8th generation model offers many new features. However, Camry still falls behind Accord in a number of areas. Unlike most other manufactures (including Honda), Toyota still offers a V6 engine. The marketplace now prefers turbocharged 4CYL engines for better low-end torque and responsiveness.
Accord Advantages over Toyota Camry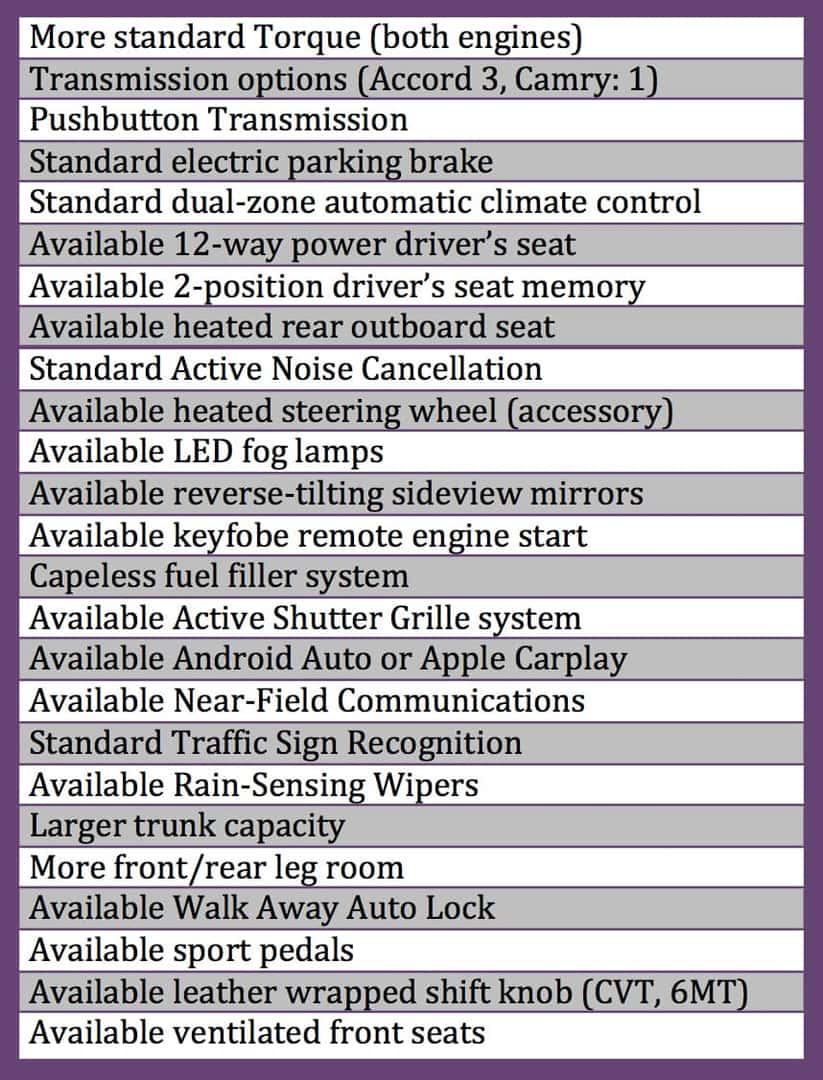 Accord Wins VS. Toyota Camry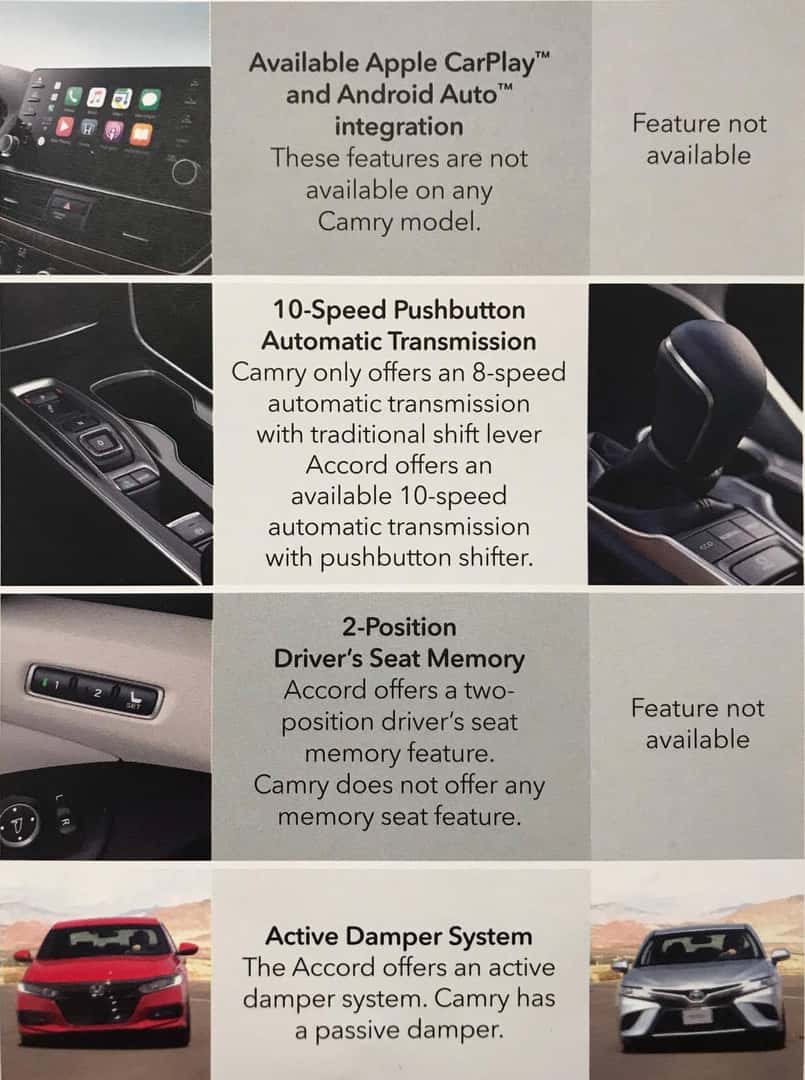 *@2017 American Honda Co. Inc.