2018 Honda Accord Sport.. There's More Options?!
The Accord Sport is one the beloved Accords in its line up! Last year we were given two different options; Accord Sport & Sport SE. The Accord Sport as we know it is built off of the Accord LX, but comes with special wheels and black interior. The Sport SE came with the same but with leather seats, red stitching, and badging. This year Honda has given us even more options for the Accord Sport!
The 2018 Honda Accord Sport has many options! The Accord Sport will have a option of a 1.5L Turbo or a 2.0L Turbo. Lets start with the Accord Sport 1.5T. The Accord Sport 1.5T is built off of the LX trim level, it will come with a choice of either a CVT transmission or a 6 Speed Manual transmission. Yep thats right.. Honda is saving the manuals! With the Sport 1.5T as always will come with the different wheels.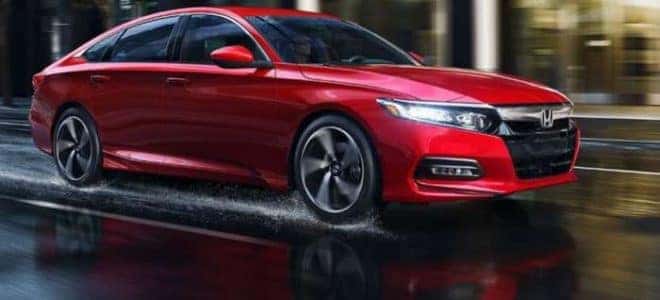 The 2.0T will have the option of a 10 Speed transmission, which is a first for a car in its class, and a 6 speed manual transmission! The 2.0T will be built off of the EX trim, so it will come with the upgraded interior, upgraded lights, and a 8inch screen! All of the Accords will come standard with Honda Sensing, Bluetooth, Back Up Cameras, Android Auto, Apple Car Play, Pandora capabilities, and 19inch wheels! The price for the 2018 Accord Sport 1.5t starts at $25,780 and Accord 2.0T prices have not been released yet!