The 2017 Honda Civic Si Is Here!
With it being almost 2 years since the last Si was sold on our lot, we have some exciting news. Next month the beautifully re-designed Honda Civic Si will be on our lot!!! You heard that right! With a new look comes with beautiful upgrades to make the experience even better! With the most obvious upgrade is the exterior, this new look give a more aggressive style that no Si has ever had before! The black grill that is carried over from the Civic Hatchback makes it that much better. Did we mention that it comes with a geometric center exhaust? Oh yes, this exhaust will make it stand out from the rest of the competitors! The Civic Si will come in 2 door and 4 door each with a different style spoiler!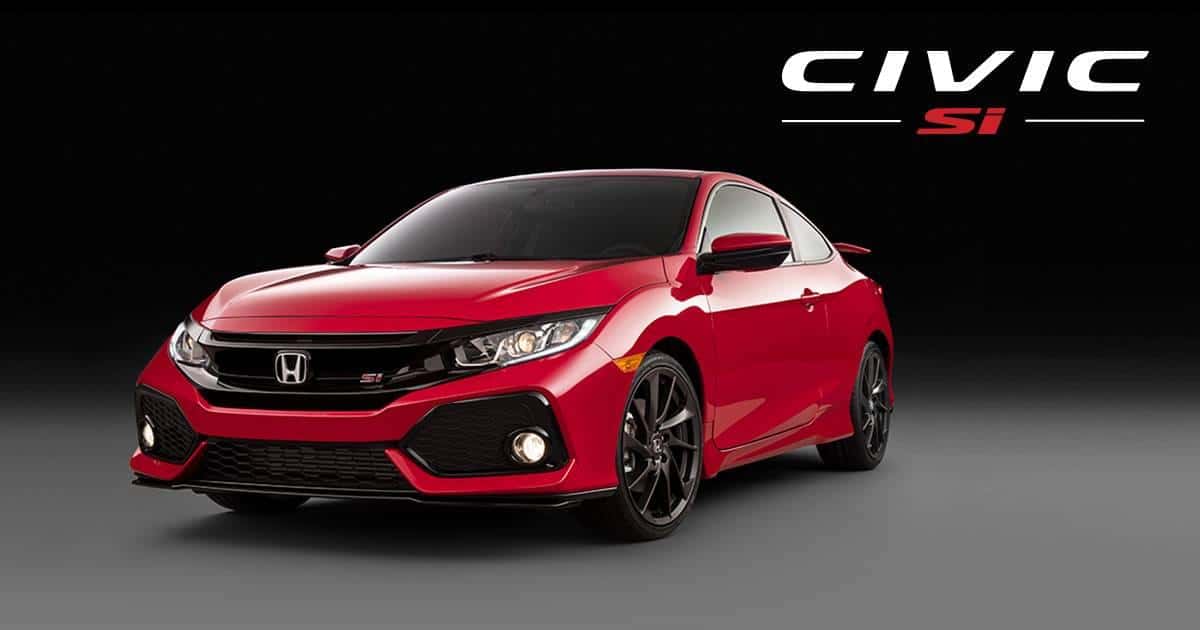 The Setup
Last generation Civic Si was a big hit and continues to be one! But make way people, the 10th gen Civic Si is here and its here to make moves! This beautiful machine will come standard with a 6 speed manual transmission just like before. The Si will have 205 HP with a  limited slip differential which means, it prevents all of the power to go to one wheel to ensure that the traction will not be limited to the wheel, no braking system to stimulate it. The Civic Type R will carry over to the Si as well, as it comes with the same springs and anti-roll bar and the adaptable shocks and front lower control arms.  The Si now has something new and fresh on the inside which is the Sport Mode button! Sport mode will activate the suspension,  steering, and throttle calibrations to adjust to get that extra sport feeling you've been vibing for! Lastly, the front brake rotors are now bigger than last generation Si. The Si will be priced in the mid 20's. Call 318-212-1200 for more information and how you can get your hands on the Si before it hits our lot!